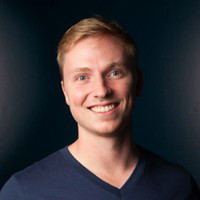 Dru Knox
San Francisco, California, United States
Summary
Dru Knox, an accomplished product manager, has worked with some of the largest technology companies in the world. With experience in platform and ecosystem development, Knox has helped build and shape products that have impacted millions of users worldwide. He is a graduate of the University of Virginia, where he earned a Bachelor of Science degree in Computer Science.
Knox's career began as a Website Designer at the Coalition of Korean & Cold War POW/MIAs. Following this, he moved to the legal sector as a Billing and Financial Operations Manager at Donna D. Knox, Attorney at Law, P.C. and subsequently transitioned into the tech industry as a Program Manager at Microsoft. After this, Knox joined Google as an Associate Product Manager and later became a Product Manager, where he was involved in developing one of the largest developer platforms in the world, Android. He continued his work at Google as a Product Manager before moving on to become a Product Manager at Airtable and later at Grammarly.
Knox's interests beyond his professional work include design, game theory, and armchair philosophy. These interests are reflected in his approach to product management, making him a well-rounded professional in his field.
Highlights
Jan 6 · Via Twitter
A useful heuristic to decide whether doubt is healthy vs. holding back progress: does the doubt spur you to take co… https://t.co/V4nt8Pwp7H
Jan 6 · Via Twitter
Doubt is a powerful tool so long as it motivates proactive investigation and has an obvious resolution path. If you… https://t.co/YtOSaqeP37
Info
This public profile is provided courtesy of Clay. All information found here is in the public domain.