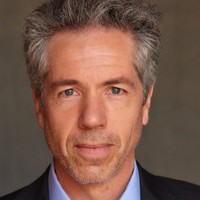 Douglas Weston
Los Angeles, California, United States
Summary
Douglas Weston is an accomplished fundraising executive with over a decade of experience leading the Development team at Green Dot Public Schools. A senior member of the organizational leadership team, Douglas has raised over $165 million in addition to public funding, supporting the creation of 30 schools in California, Tennessee, and Washington that serve low-income communities. With a focus on major gifts and partnerships, as well as state and federal level grant-making, Douglas has helped to transform the landscape of US public education through innovative practice. Prior to his work at Green Dot, Douglas worked as an actor in the Screen Actors Guild/American Federation of Television and Radio Artists. He holds a BA in English and History from Princeton University and completed high school at Aiglon College and Gordonstoun School.
Highlights
Jun 3 · Via therams.com
Sep 23 · Via yovenice
Info
This public profile is provided courtesy of Clay. All information found here is in the public domain.