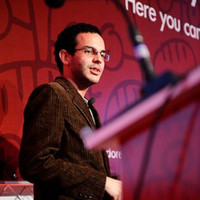 Diogo Terror
Greater Toronto Area, Canada, Canada
Summary
Diogo Terror is an experienced software engineer and engineering manager with a diverse background in the industry. He has held several roles at Shopify, where he worked his way up to Senior Engineering Manager. Prior to that, he worked as a Data Engineer and Engineering Manager at the same company. Before Shopify, he worked as a Software Engineer at Uken Games and boo-box.
Outside of work, Diogo runs a blog where he posts true scary stories submitted by readers or found on Reddit. He invites people to email him their own chilling tales, which he then shares with his audience.
With a passion for both technology and storytelling, Diogo brings a unique perspective to any project he works on. His experience in software engineering and management combined with his creative interests make him a valuable asset to any team.
Info
This public profile is provided courtesy of Clay. All information found here is in the public domain.