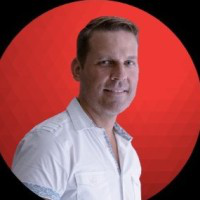 Digital Joshua Ardoin - SEO
Houston, Texas, United States, United States
Summary
Digital marketing expert Joshua Ardoin has over ten years of experience generating leads and increasing market share for companies. With a proven track record of delivering results, Ardoin utilizes a comprehensive digital strategy that includes SEO, Paid Media, Google Ads, and Facebook Advertising to attract and engage ideal customers. He prides himself on generating qualified leads in the first week, providing a consistent flow of new customers, and eliminating the need to network or beg for business.
Ardoin holds a degree from LSU, and his professional background includes roles as a Chief Marketing Officer at an oilfield chemical company, a Digital Marketing Manager at Baker Hughes, a GE company, an SEO Manager at Prime Visibility, and a Search Engine Marketing Consultant at MD Anderson Cancer Center. He has also served in the United States Air Force as a member of the Security Forces.
In addition to his professional work, Ardoin has served on the Executive Committee of TechExecs Network's various national chapters and worked as a Visual Storyteller - Fine Art Photographer at SpotOn.
Highlights
May 5 · Via Twitter
Apr 27 · Via Twitter
Was your website part of Google Bard's training data? Search using the Post's free tool located mid-article:… https://t.co/TFHDLT8fIm
Info
This public profile is provided courtesy of Clay. All information found here is in the public domain.