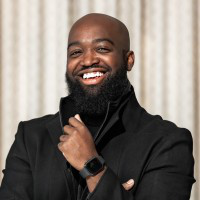 Dexter Evans
Dallas-Fort Worth Metroplex, United States
Summary
Dexter Evans, an accomplished educational leader, has transformed urban communities by advocating for educational attainment, fostering food security, and accessing capital via #ServantLeadership. He brings over 8 years of experience in developing institutional advancement strategies with a mission-driven and brand loyalty mindset. His expertise lies in fund management, event coordination, and marketing.
Evans holds a Graduate Certificate in Africana Studies and a Master of Science in Education (MS.Ed.) in Higher Education/Higher Education Administration from the University of Pennsylvania. He pursued his Bachelor of Science (B.S.) in Legal Studies at Paul Quinn College and attended high school at Muskegon Heights High School.
Evans has held several leadership positions, including Executive Director at FRIENDS of Barack Obama Male Leadership Academy, Associate Dean & Executive Director, Special Assistant to the President, and Director of Alumni Affairs at Paul Quinn College. He has also served as a Graduate Research Assistant, Graduate Assistant, Coordinator of Civic Engagement, and Community Engagement Intern at various academic institutions. Evans is also a former Nutrition Care Specialist at the United States Army Reserve.
Highlights
May 4 · Via Dallas News

Jan 8 · Via Chronicle of Higher Education
Info
This public profile is provided courtesy of Clay. All information found here is in the public domain.