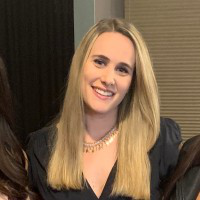 Devon Dansky
Los Angeles, California, United States
Summary
Devon Dansky is an accomplished Impact Producer with a background in communications and general studies. With a 3.86 GPA and Honors, Dean's List at Loyola Marymount University and experience at various organizations, including SIE Society and The Gersh Agency, Dansky is a seasoned professional with a diverse skillset. Dansky also has an eye for photography, having worked as a freelance Photographer at Devon Nicole Photography. Her expertise in community engagement and outreach and creative consulting make her a valuable asset to any team.
Highlights
Nov 23 · Via Hollywood Reporter
Info
This public profile is provided courtesy of Clay. All information found here is in the public domain.