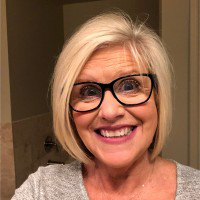 Dene Hopkins
Austin, Texas, United States
Summary
Dene Hopkins is a hospitality professional with a rich leadership background and a proven track record of delivering excellent guest experiences. With over a decade of experience, Dene is a master in Club Level Concierge, personalized guest relations, and group accommodation management. She is an excellent communicator and possesses strong organizational skills with expertise in problem-solving and conflict resolution. Dene has partnered with front desk teams to ensure that VIP guests, including government officials and celebrities, receive unparalleled service.
Dene graduated from Oklahoma State University, where she studied communication and broadcast journalism. She began her professional career as a Client Care/Office Manager at Bradley Family Funeral Service before making the transition to hospitality with Hilton Worldwide - DoubleTree Hotel. She had a brief stint as a VIP Guest Services Coordinator at Hilton before joining The Ritz-Carlton Hotel Company, L.L.C. as a Club Concierge.
Info
This public profile is provided courtesy of Clay. All information found here is in the public domain.