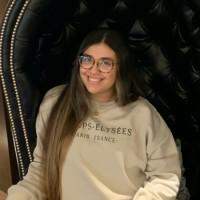 Debbie Perez
Miami, Florida, United States
Summary
Debbie Perez is a self-employed lover of learning, artist, and community leader with a passion for preserving artistry across all mediums and advocating for the voices of all individuals. As a first-generation individual from Miami, she has a deep appreciation for the world's intricacy, which has driven her to take a variety of coursework across all subject-fields throughout her academic career. She holds an AA in European History and an Associate of Arts - AA in Miami Dade College. She also has a Bachelor's degree, BA, History of Art and Architecture, Baroque & Rococo Studies at Harvard University.
Debbie Perez is involved in several organizations such as the Harvard College Consulting Group and Matriculate as an Advising Fellow. She has also worked as a private tutor and a paralegal assistant for The Martinez Law Offices, where she honed her skills in research, analysis, and writing. In addition, she is the founder of the American Citizenship Access Program, a free-of-cost bilingual educational program aimed at aiding immigrants in the Greater Miami Area.
Her professional experience includes sales and marketing and financial analysis, which have helped her in her leadership roles. Overall, Debbie Perez is a diligent worker with a wide range of experience in various fields and expertise in research, analysis, tutoring, and community organizing.
Info
This public profile is provided courtesy of Clay. All information found here is in the public domain.