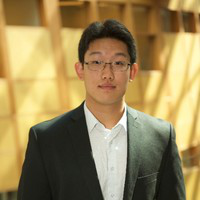 Davisson Han
McLean, Virginia, United States, United States
Summary
Davisson Han is a highly skilled and accomplished professional with a diverse background across various industries. He is a Senior Consultant at Guidehouse, a renowned consultancy firm, where he helps clients to identify and solve complex business problems. Davisson is a Class of 2019 MBA graduate from Georgetown University's McDonough School of Business and is currently pursuing a Master of Accounting at George Mason University's School of Business.
Before joining Guidehouse, Davisson held various roles in different organizations, including Graduate Research & Teaching Assistant for Accounting at Georgetown University, Human Resources Intern at The QED Group, Sales Consultant at Zoomer, and Data Quality Analyst at CoStar Group, among others. He has honed his expertise in accounting, business administration, and sales, giving him a unique skill set to approach challenges from a variety of angles.
Apart from his professional experience, Davisson is an active member of his community and is passionate about volunteering and participating in social activities. He is an outgoing and friendly person who enjoys interacting with people from diverse backgrounds, which makes him a valuable asset to any team he joins.
Overall, Davisson's diverse background and experience have made him a well-rounded professional with a wide range of skills and expertise that he leverages to deliver outstanding results for his clients.
Info
This public profile is provided courtesy of Clay. All information found here is in the public domain.