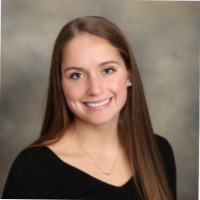 David Weekly
Head of The Lab @ Capital One - Redwood City School Board - Experienced Advisor & Board Director
San Francisco Bay Area
Is this your profile? Claim it now
This public profile is provided courtesy of Clay. All information found here is in the public domain.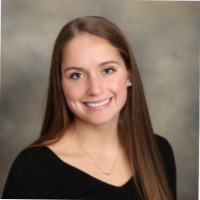 David Weekly
Head of The Lab @ Capital One - Redwood City School Board - Experienced Advisor & Board Director
San Francisco Bay Area
Summary
David Weekly is a seasoned technology and non-profit founder, investor, board member, and product leader with over 35 years of technical experience in the field. He has a BSCS degree from Stanford University and a proven track record of ideation, innovation, rapid synthesis, and community formation. With experience building and guiding high-impact user-focused teams at every scale, from garage startup through multi-billion dollar public company, Weekly has a unique perspective on the tech industry.
He has invested in over 60 startups, founded three for-profits and two non-profits, and is still Chairman of one non-profit, ten years later. Weekly has also officiated eight weddings and is a private rotorcraft (helicopter) and fixed-wing pilot, as well as a Part 107 licensed commercial drone operator/RPIC. He has built and run commercial research teams for Google and Facebook, visited over 40 countries, and taught kids tech in Ghana. He has worked with the Tunisian government on connectivity, seen fiber trenching live in Uganda, guided Filipino coders on their use of Facebook APIs, and polled the Swedish public in person on their opinion of GMOs.
Weekly is the Founder & CEO at Medcorder, and was formerly an investor and board member at Flowcopter LTD and Blue Atlas Robotics. He was also the Head of Product, Datacenter Software, Head of Product, Cardiology & Medication Adherence, and Head of Rapid Rollout Lab at Google, as well as a Product Manager at Facebook. He founded and was CEO of Gaston Labs, an Entrepreneur in Residence at Trinity Ventures, a Founding Partner at Mexican.vc, and the Founder & CEO at PBworks. Weekly has also worked as a software engineer at There, Inc., software architect at Legato Software, computer graphics research assistant at Stanford University, research assistant at MIT Lincoln Laboratory, assistant physics researcher at Harvard University, and network engineer at GenRad.
In his spare time, Weekly likes to help people, and hopes to someday help in politics. He believes that all people should spend some time in service. One thing he doesn't like, however, is eggplant.
Highlights
Mar 22 · Via Twitter
Mar 19 · Via Twitter
This public profile is provided courtesy of Clay. All information found here is in the public domain.