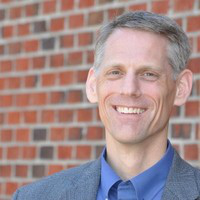 David Bates
Apex, North Carolina, United States
Summary
David Bates is an accomplished executive leader known for his expertise in technology and service-based industries. He has a proven track record in effective communication, business modeling, process design, mentorship, and coaching. David's focused leadership style aligns teams and inspires them to deliver measurable results. He holds a Bachelor of Arts in English, Professional Writing / Organizational Communications from Cedarville University and is a studied Official TMS Coach in Marketing from The Marketing Seminar.
David's professional journey has seen him hold leadership positions at several renowned firms throughout his career. He is currently a Managing Partner and CEO at Wise Insights. Previously, he served as Chief Operating Officer at RoleModel Software, Principal Consultant, and Project Manager at GP Strategies Corporation, Consultant at CompleoSoft Technologies, Inc., Sr. Project Manager at RWD Technologies, Inc., Project Manager, Training at Parata Systems, UI Designer at SonyEricsson, Director, Technical Services at Home Director, and Team Leader, Aptiva Information Development at IBM.
David Bates is a seasoned professional with a wealth of experience and knowledge. His expertise encompasses technology, service-based industries, communication, leadership development, business modeling, and coaching. He is interested in change-making, innovation, and achieving results.
Info
This public profile is provided courtesy of Clay. All information found here is in the public domain.