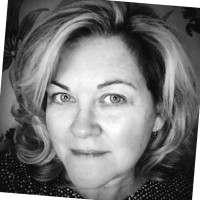 Daria Wagganer
Fremont, California, United States
Summary
Daria Wagganer is a multi-talented professional with an impressive background in marketing, engineering, organizational development, and entrepreneurship. With over a decade of experience in various industries, including software, education, retail, petroleum, e-services, and semiconductor, she brings a unique combination of skills to any team. Daria has also attended prestigious universities such as Cornell University and Stanford University, studying Human Resources and Management Science and Engineering, respectively.
Her expertise lies in event management, logistics, product marketing, project management, competitive analysis, market research, curriculum development, and delivery, customer service, and process engineering. Additionally, she has previously held positions as the Chief Marketing Officer of LeaderPowertools LLC, the Bureau Liaison of BigSpeak Speakers Bureau, and a private elementary/middle school educator and tutor at Palette of Fine Arts, LLC. She was also a former small business owner of Color Me Mine of Fremont, e-services marketing specialist at Sun Microsystems, director of marketing and business development at GeoMechanics International, and process engineer at Lam Research Corporation.
Currently, Daria works in the professional speaking and training industry, putting her valuable communication, research, technical, and customer service skills to use.
Info
This public profile is provided courtesy of Clay. All information found here is in the public domain.