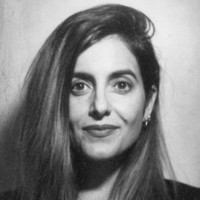 Danielle Horanieh
New York, New York, United States
Summary
Danielle Horanieh is a seasoned professional in the fields of marketing, design, and brand management. With a degree in Economics and Marketing from the University of Vermont, Danielle is an accomplished Managing Director at Mother Design, a leading branding and design agency. Her background includes experience as a Brand Account Director at Wolff Olins and a variety of assistant-level positions in marketing, merchandising, and sales.
Danielle has also studied at the School of Visual Arts, where she refined her skills in design and honed her creativity. Her range of experience in marketing, branding, and sales makes her a valuable asset to any team seeking to build a strong brand.
Info
This public profile is provided courtesy of Clay. All information found here is in the public domain.