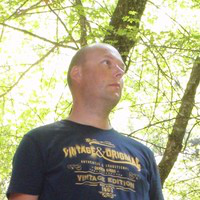 Daniël Hoek
Almelo, Overijssel Province, Netherlands, Netherlands
Summary
Daniël Hoek is a reliable IT professional with versatile experience in various roles ranging from functional and technical application management to systems administration and advisory. He is familiar with BiSL, ASL, and ITIL methodologies, having worked on both the business and ICT service provider sides.
Daniël's educational background includes studying electronics at MTS, Dr. D.H. Groen College, and MAVO at R.K. Scholengemeenschap St. Canisius, Almelo. He has worked as a service support engineer for Manpower, CCE systemen BV, and Axis computerservice BV; as a field service engineer for Centric IT projecten; as a PC support medewerker for De Twentsche Courant Tubantia; as a technical specialist for Wegener ICT/K BV; as a local application manager for IM at De Twentsche Courant Tubantia; as a coordinator local IM at De Twentsche Courant Tubantia; as an owner of SamSam-ICT as a self-employed professional; and as an application manager infrastructure for Wegener Media BV and the Persgroep Nederland.
Currently, Daniël holds the position of workplace manager at IT&Care B.V. He is a quick learner, dedicated to his work and capable of balancing several projects at once. During his time working in the IT industry, he has gained extensive knowledge and experience in his field.
Info
This public profile is provided courtesy of Clay. All information found here is in the public domain.