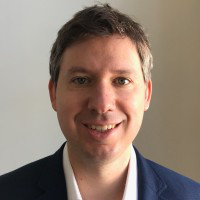 Daniel Goldsmith
Boston, Massachusetts, United States
Summary
Daniel Goldsmith is an accomplished higher education consultant and data analytics expert. He holds an MBA from Brandeis International Business School and a BA in American Government from the University of Virginia. Throughout his career, Goldsmith has offered counsel to higher education leaders on comprehensive growth, innovation, and data strategy initiatives.
With over two decades of professional experience, Goldsmith has served in multiple leadership roles at Pearson, including VP Analytics, VP Analytics and Innovation, and Chief of Staff, among other distinguished roles. He is a Managing Director and Co-Founder of Julius Education, where he continues to advise universities on their growth and innovation plans.
Goldsmith has also held research and consulting roles at prestigious institutions such as MIT's Sloan School of Management and the PA Consulting Group. Additionally, he has worked in various capacities for the United States Senate and the Fremont Group.
Info
This public profile is provided courtesy of Clay. All information found here is in the public domain.