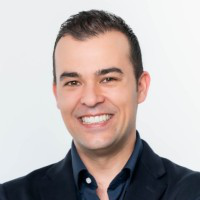 Dale Beaumont
Sydney, New South Wales, Australia
Summary
Award-winning technology entrepreneur, international speaker, and best-selling author Dale Beaumont has built a successful career as a business consultant and mentor by starting multiple million-dollar businesses. Beaumont's extensive knowledge in business marketing, technology, leadership, and sales training has helped him train over 50,000 people in the last ten years. His company, Business Blueprint, is an educational platform designed to teach entrepreneurs how to build the business of their dreams while Bizversity provides exclusive access to over 1,000 TV-quality videos from 250+ leading business experts worldwide. Aside from his impressive entrepreneurial ventures, Beaumont is a father and an avid traveler with over 70 countries under his belt. He has also raised more than $1,000,000 for the charity 'Hands Across the Water,' supporting 350 children with food, education, and medical needs.
Highlights

Oct 10 · Via New Zealand Herald
Info
This public profile is provided courtesy of Clay. All information found here is in the public domain.