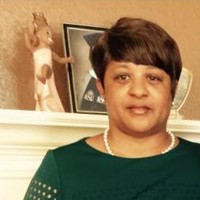 Cynthia Marshall-Biggins
Desoto, Texas, United States
Summary
Cynthia Marshall-Biggins is an accomplished higher education administrator with a wealth of experience in student affairs and academic affairs. She has a proven ability to work collaboratively in a team setting, exceptional communication and interpersonal skills, and a results-oriented approach to achieving her goals. She has an educational background that includes a Doctor of Education degree from Nova Southeastern University, a Master's degree in Criminal Justice Administration and Management from the University of Central Oklahoma, and a Bachelor's degree in Criminal Justice and Corrections from Cameron University.
Marshall-Biggins' career includes various roles in colleges and universities. She served as Vice President for Academic Affairs at Texas College, where she was responsible for all academic programs, faculty, and staff. Prior to that, she held the position of Vice President for Student Affairs, where she managed the student experience and was responsible for the recruitment, retention, and graduation of students at Paul Quinn College. She also served as Dean of Student Affairs at Paul Quinn College, where she helped to build a strong sense of community and a culture of academic success among students.
Info
This public profile is provided courtesy of Clay. All information found here is in the public domain.