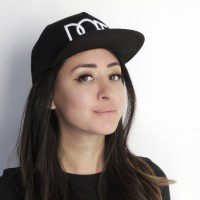 Cristina Amaya
San Francisco, California, United States
Summary
Cristina Amaya is a veteran of the gaming industry, with over six years of experience in event marketing and five years of experience in managing gaming events. She is the founder of Latinx in Gaming and serves as the Vice Chair for the International Game Developer's Association. Amaya is a multi-talented event marketer, capable of producing live broadcasts, online sessions, developer summits, tradeshow booths, and other gaming-related events.
Throughout her career, Amaya has worked for various gaming companies, including Twitch, Discord, and Unity. Her experience working across various verticals in the gaming industry has given her a keen understanding of how to elevate Latinx professionals in the space. Amaya is passionate about the gaming industry and the potential esports has to grow even further.
Amaya studied International Baccalaureate at St. Petersburg High School and holds a Bachelor of Applied Science (B.A.Sc.) from Florida State University. The organizations she has worked for in the past include Google Stadia, Unity Technologies, Twitch, Sparkypants Studios, ISL (iStrategyLabs). Outside of work, Amaya enjoys gaming, cooking, cat, and event planning.
Highlights
Mar 25 · Via Twitter
Dec 30 · Via Twitter
Info
This public profile is provided courtesy of Clay. All information found here is in the public domain.