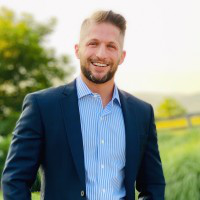 Craig Steinberg
Washington, District Of Columbia, United States
Summary
Craig Steinberg is a highly accomplished Scrum Master, noted for his expertise in Agile Software Development, SaaS, Agile Transformation, Project Management, Performance Management, and Change Management. He has in-depth knowledge and extensive experience in employing Agile methodologies to develop software. Craig is well-versed in Scrum, Kanban and Lean methodologies, and is skilled in conducting daily Scrum standups, sprint planning, iteration review and retrospectives.
Craig Steinberg is currently employed at Excella, where he is a highly valued Scrum Master. His career portfolio also includes a string of reputable companies, including Procentrix, Inc., Blackstone Technology Group, JPI, TeraThink Corporation, Booz Allen Hamilton, the Corporate Executive Board, BearingPoint, and Reznick Group.
Craig graduated from the Lerner College of Business and Economics at the University of Delaware, where he studied Bachelor of Science in Accounting.
Craig's impressive qualifications illustrate his ability to handle any challenge with utmost ease. He is a certified A-CSM, PMI-ACP, CSPO and PMP, This demonstrates his expertise in Agile methodologies, Agile project management, and Scrum frameworks.
Info
This public profile is provided courtesy of Clay. All information found here is in the public domain.