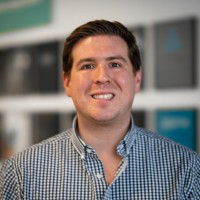 Cory Hershey
New York, New York, United States
Summary
Cory Hershey is a seasoned sales professional with vast experience working in sales and marketing for major organizations in the tech, broadcasting, and media industries. He studied BBA in Marketing at Loyola University Maryland and later began his career as a Claims Representative at Crum & Forster. He now works as a Strategic Enterprise Account Executive at Google, where he leverages his expertise in strategic accounts and financial services to help drive the growth of the organization.
Prior to his current role, he worked as a Strategic Account Director at Looker, where he was responsible for driving sales revenue growth of the company's financial services sector. Previously, he worked at Conviva as the Director, Strategic Accounts, where he was responsible for driving revenue growth in strategic accounts across all verticals. He also worked at Hulu as a Digital Ad Sales representative where he was responsible for advertising sales in the East Coast.
Cory's background as a sales professional spans across several industries and his experience in marketing, strategic planning, and customer service has made him an expert in his field. He is committed to delivering exceptional results and has a track record of exceeding revenue targets.
Info
This public profile is provided courtesy of Clay. All information found here is in the public domain.