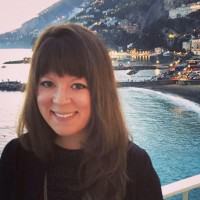 Corinna Graham-Reilly
Boston, Massachusetts, United States
Summary
Corinna Graham-Reilly is a resourceful professional marketer with several years of experience in the education and nonprofit industries. Her expertise lies in digital marketing, content creation, and social media management. She holds a Bachelor of Arts degree in English and Cinema Studies from Stonehill College and has studied American Literature and Modern British Drama at the University of Oxford. Her impressive background includes her selection as one of 17 people nationwide by Facebook for the 2016 Small and Medium Business Council and Founding Member of the Boost with Facebook Leaders Network.
Corinna's professional experience includes Program Manager, Marketing at Liberty Mutual Insurance, where she oversees marketing initiatives, supports campaign development, and manages budgets. She was formerly the Director of Digital Marketing at New England Conservatory of Music and managed the institution's digital marketing strategy. Before that, Corinna held several positions at Museum of Science, Boston, including Manager of Content Marketing and Social Media, Digital Marketing Specialist, and Marketing Coordinator. At Stonehill College, she worked as a Copy Editor, Teaching Assistant, and Consultant for the Writing Center.
Throughout her career, Corinna has demonstrated her passion for marketing and content creation through her outstanding work in various industries. Her strong analytical skills, attention to detail, and creative mindset make her a valuable asset to any team.
Info
This public profile is provided courtesy of Clay. All information found here is in the public domain.