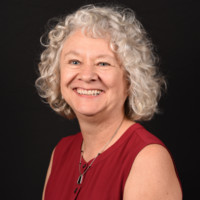 Connie Stofko
Buffalo, New York, United States
Summary
Connie Stofko is a highly skilled writer and editor with over a decade of experience in the communication industry. She received her Bachelor's degree in Journalism from the State University of New York College at Buffalo and continued her education with a Master's degree in Applied Communication from the University at Buffalo. Connie has used her talents to help organizations effectively communicate complex information to their intended audiences. In her previous positions, she has worked as a Communications Director at New Directions Youth & Family Services, Features Editor at Amherst Bee, and a Writer and Editor at the University at Buffalo.
Currently, Connie is the Editor and Publisher of Buffalo-NiagaraGardening.com, where she continues to transform complicated information into easy-to-understand materials that are produced on time. Her expertise in writing and editing has helped the website maintain a strong online presence. In her free time, she enjoys gardening and exploring the beauty of Buffalo-Niagara.
Info
This public profile is provided courtesy of Clay. All information found here is in the public domain.