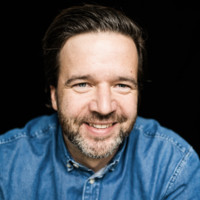 Christian Gast
Greater Hamburg Area, Germany
Summary
Christian Gast is a digital all-rounder with a broad range of experience in start-ups, agencies, and corporations. He has worked as a strategist, creative technologist, teacher, presenter, communicator, founder, and managing director for over 20 years. His professional expertise includes concept design, programming, and management, making him a versatile and valuable asset to any team.
After completing his Abitur at the Johann-Rist-Gymnasium, Christian went on to earn his Diplom-Wirtschaftsinformatiker (FH) degree in Computer and Information Sciences at Fachhochschule Wedel. He has since held several senior-level positions, including Head of Strategy and Partner at Jung von Matt, Director Innovations at Interone, and Team Leader at Elephant Seven.
Christian's international experience has allowed him to make pitches and explore uncharted business territories with ease. His expertise in strategy, creative technologies, and management, coupled with his proficiency in communication, make him a sought-after industry leader.
In addition to his professional accomplishments, Christian has also taught at the Good School and held the position of Head at the same institution. He is currently a Managing Director at a reputable firm.
Highlights
Nov 28 · Via Twitter
Ohne Worte https://t.co/YiR5ainyka
Oct 8 · Via Twitter
Info
This public profile is provided courtesy of Clay. All information found here is in the public domain.