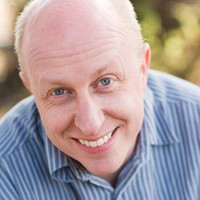 Chris Charles
Senior Data Engineer at Hagerty
New York, New York, United States
Is this your profile? Claim it now
This public profile is provided courtesy of Clay. All information found here is in the public domain.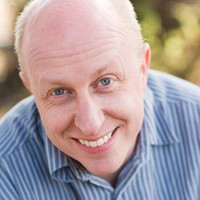 Chris Charles
Senior Data Engineer at Hagerty
New York, New York, United States
Summary
Chris Charles is an accomplished Senior Data Engineer with over 15 years of experience in driving Data Modeling and Data Engineering in corporate environments. He is recognized as a key subject matter expert for data modeling and ETL design, build and testing initiatives. Chris stands out in building partnerships and delivering projects that accelerate revenue growth and expand market reach. He has extensive experience with defining product requirements and detailed test plans to ensure quality and timely deliverables from diverse teams. Chris has a Bachelor's degree in Computer Science from Sheffield Hallam University and has studied at Udacity and Brooklands Technical College.
Chris has worked for renowned organizations such as Mars, Hagerty, Babycenter, Autodesk, and Shutterfly as a Senior Data Engineer and Senior Software Engineer. His expertise includes Data Warehouse Design using Kimball and/or Inmon approaches, ETL Development via coding, especially with Python/Apache Airflow or ETL tools, especially Informatica. Furthermore, he is experienced in Cloud-based Development with AWS, S3, Redshift, BI Development with Tableau, BO, Cognos, MDM Development with Oracle UCM, Microsoft MDS, and Databases like Oracle, SQL Server, Redshift, Vertica, MySQL, Postgres, Netezza, Teradata. He is skilled in Scripting Languages such as Bash shell scripts, Python, Perl, PL/SQL, T-SQL and Programming Languages like Python, Java, C#, C++, VB. He has worked with Agile (Certified Scrum Master) and Waterfall methodologies.
Chris is the Manager of the Apache Airflow group on LinkedIn and a member of DAMA - the Data Management Community. Some of his career accomplishments include designing and implementing mission-critical dimensional data models containing high visibility metrics, converting in-house Data Warehouse load processes to the AWS cloud via Python / Apache Airflow / Redshift, fundamentally redesigning core ETL of Enterprise Financial Data Warehouse to conform to design / coding standards and simplify future maintenance, and establishing platform standards for design, development, deployment, administration, governance, and training when introducing Master Data Management (MDM) technology into the Enterprise domain.
This public profile is provided courtesy of Clay. All information found here is in the public domain.