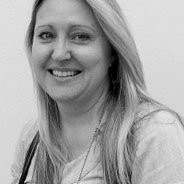 Cherie Martin
Sydney, New South Wales, Australia
Summary
Cherie Martin is a seasoned marketing professional with over 20 years of experience in running below the line campaigns. She has an impressive track record of end to end campaign management in diverse industries, including finance, pharmaceuticals, and not-for-profit. Her skills and expertise in strategy, creative, and production make her a sought-after marketing figure. Cherie pursued a Masters of Commerce in Marketing from UNSW and a Bachelor of Economics in Economics from the University of Newcastle.
She currently serves as the Marketing and Engagement Coordinator at the Association of Financial Advisers (AFA). Previously, she worked as a Direct Marketing Coordinator at Diabetes NSW & ACT and an Account Director at mmw3degrees. Cherie has also worked as a Freelance Account Director at GHO, One For All, and Niche Marketing Group. Additionally, she has also held senior positions such as Account Director at DDB and Ogilvy Healthworld.
Cherie's dynamic background and versatile expertise allow her to excel in her role as Marketing and Engagement Coordinator at AFA. She possesses a passion for creating and implementing ingenious direct marketing campaigns, which drive excellent results for businesses. Her remarkable communication skills, creativity, and analytical abilities make her an asset to any organization, especially in the marketing realm.
Info
This public profile is provided courtesy of Clay. All information found here is in the public domain.