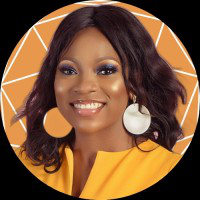 Chekwube Uchea
Summary
Chekwube Uchea is a highly accomplished Human Resource Professional with a clear mission to impact and inspire a billion people to achieve their goals, dreams, and aspirations. Chekwube has extensive experience in setting up HR departments for organizations from scratch and developing strategies to help organizations retain their world-class talents. Her expertise also includes coaching, mentoring, and counseling services, LinkedIn profile review and optimization, CV and cover letter writing and review, interview skills training, and much more.
Chekwube holds a Bachelor of Science (BSc) in Sociology and a Master of Science (MSc) in Industrial Sociology, both from the University of Ibadan. She has held several key roles in her career, including Senior Human Resources Manager and People Engagement at VerifyMe Nigeria, Founder of Dream Jobs and Careers Network, Co-Founder at Jackets 'N' Shoes, Dean of Students at Osiri University, and more.
Chekwube has been commended by her bosses for being a "natural HR person" and colleagues who refer to her as a people's person and a friend to them despite being their HR Manager. She is gifted with the talent of motivating and counseling people; a skill that has helped her improve lives positively. Chekwube's trusted and proven TCU model framework has assisted many corporate-visioned individuals in finding their dream job or career.
Info
This public profile is provided courtesy of Clay. All information found here is in the public domain.