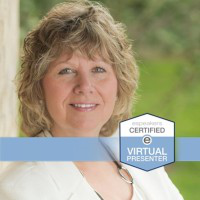 Cec Laurie Flasko
Toronto, Ontario, Canada
Summary
Laurie Flasko is a Human Resources expert with a passion for helping businesses grow by focusing on creating great cultures and exceptional customer service. She has gained extensive experience in leadership, customer service, and team building, which she uses to develop innovative business solutions for her clients.
As one of only 61 Canadians to receive the Certified Speaker Professional Designation through the National Speakers Association, she is an accomplished speaker and trainer. Her specialties lay in creating an exceptional customer experience and using kindness as a competitive business advantage. Laurie believes that an organization's culture heavily impacts its success and takes a new-wave approach to boosting workplace morale, productivity, and customer satisfaction.
Laurie has studied at World Laughter Tour for Laughter Leadership, Royal Roads University for Executive Coaching, and Niagara College for Human Resources. She is also a certified trainer, executive coach, and has studied various personality and communication tools such as MBTI, DISC, and Lab Profile.
Laurie's expertise lies in virtual customized training, speaking, and team building, which she provides through her business, Laurie Flasko & Associates Inc. She is a former faculty member of LEADERSHIP USA, INC. and a former professional speaker at NSA and CAPS. She also served as the director of Laurie Flasko consulting and worked as a training specialist at Casino Niagara.
Info
This public profile is provided courtesy of Clay. All information found here is in the public domain.