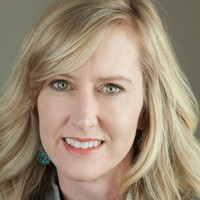 Casey Hibbard
Boulder, Colorado, United States
Summary
Casey Hibbard is an accomplished copywriter and trainer known for her expertise in creating engaging customer case studies that help organizations gain credibility and build trust with their target audience. With over 1,000 projects under her belt, Casey has the experience and knowledge needed to develop and manage complex case study programs in a variety of fields, including technology, B2B, and natural health.
In addition to her work as a case study writer, Casey is also a seasoned journalist with a background in communications and journalism, having worked as a reporter for the Colorado Springs Business Journal and as an editor for UC Davis Extension. She is also the author of the first book on case studies, "Stories That Sell: Turn Satisfied Customers into Your Most Powerful Sales & Marketing Asset," which has become a go-to resource for professionals looking to create compelling customer stories.
As the owner of Compelling Cases, Inc., Casey is passionate about helping companies tell their stories in a way that resonates with their audience and drives results. Her unique approach combines her deep understanding of technology solutions with her ability to craft journalism-quality stories that support her clients' value propositions. Whether working with large corporations or small businesses, Casey knows how to ask the right questions to draw out strong quotes and metrics that highlight the benefits of her clients' products and services.
Casey's experience has been invaluable to companies in a wide range of industries, from data analytics and services to natural health solutions. She is a trusted partner for organizations looking to create a strong customer story asset portfolio that can be used across a variety of marketing channels, from sales slides to social media content to design.
---
Info
This public profile is provided courtesy of Clay. All information found here is in the public domain.