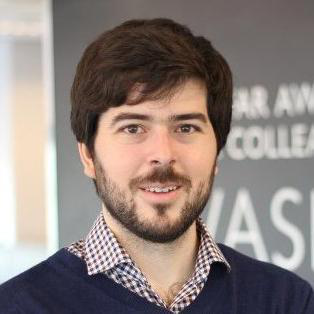 Carlos Rolo
Lisbon, Lisbon, Portugal
Summary
Carlos Rolo is a highly skilled and experienced consultant specializing in Linux System Operations (DevOps), high-performance systems, optimization, and scalability. He has an impressive background in computer systems, networking, and software development, making him a valuable asset to anyone looking to solve complex problems or prevent them from arising. Rolo's programming languages include Python, Go, PHP, Oracle PL-SQL, C/C++, Java, Fortan, and C#, and he has experience using databases such as MySQL, Oracle, Cassandra, and CouchDB. He is proficient in operating systems like Linux and Windows, and software tools including Jira, Git, SVN, Mercurial, Ansible, and AWS. Additionally, he holds a Master's degree in Control Systems from Instituto Superior Técnico and studied at Colégio Valsassina. Rolo's professional history includes work as a Technical Account Manager and Consultant at Instaclustr, an Open Source Principal Consultant and Cassandra Consultant at Pythian, and positions with Intelworks, LeaseWeb B.V., Novabase Consulting, SAPO, dri - open solutions for open minds, Zetes, INESC, and as a Freelancer.
Highlights
Apr 30 · Via Twitter
Apr 30 · Via Twitter
Info
This public profile is provided courtesy of Clay. All information found here is in the public domain.