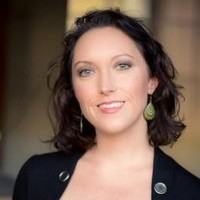 Carla Riggi
San Francisco Bay Area, United States
Summary
Carla Riggi is a driven entrepreneur and UX/UI expert with diverse experience in various industries, from B2B and Enterprise SaaS to IoT, Fintech, and Travel. She has worked with startups to Fortune 500 companies to create innovative solutions and business experiences. Her expertise extends to areas such as Consumer Mobile, Advertising, and AR/VR. Carla is passionate about collaborating and bringing visionary projects to fruition, from ideation to launching.
Aside from her tech background, Carla is also a talented lyricist and singer, collaborating on music and art installations for Burning Man with her local community. She holds a BS in Mathematics and Philosophy from the University of Scranton and a New Media degree from the Academy of Art University.
Currently, Carla Riggi works as a Senior Product Designer at Google. In the past, she has held executive positions in various organizations, including Founder & CEO of BandDjinni, COO of New Reality Arts, Director of Product Design at Bitglass and inDinero, and Creative Director at Built.io. Additionally, she has served as Senior Product Manager at Rosetta Stone and Director of Product Development at TravelKnowledge Inc.
Carla Riggi is a true powerhouse, bringing valuable skills, expertise, and enthusiasm to any project she touches.
Info
This public profile is provided courtesy of Clay. All information found here is in the public domain.