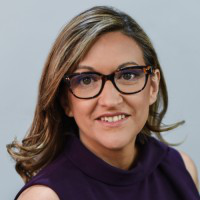 Bs Michelle O'Gara
Cortlandt Manor, New York, United States, United States
Summary
Michelle Malavet O'Gara is a highly experienced communications and marketing leader known for developing successful strategies and integrated brand campaigns that drive audience engagement and action. Her skills in editorial content creation, social media growth, and project management have contributed to the success of several healthcare and education initiatives that she is passionate about.
Michelle has a rich educational background, having studied at several prestigious institutions, including Iona College, State University of New York College at Brockport, Mamaroneck High School, and Katharine Gibbs School. Throughout her career, Michelle has held various leadership positions, including Director of Communications at Open Door Family Medical Center and Assistant Director of Marketing and Communications at SBH Health System. As the founder of Mimio, a creative services and PR agency, Michelle has demonstrated exceptional expertise in creative direction, graphic design, and web design.
Michelle has been recognized for her work with multiple awards, including a Silver Aster Award for creative direction work on SBH-Medicine Magazine. Facebook also named her a "Digital Visionary" for leading the first team in the healthcare industry to implement Workplace. Her achievements are a testament to her passion for excellence and her tireless commitment to achieving success in her work.
Info
This public profile is provided courtesy of Clay. All information found here is in the public domain.