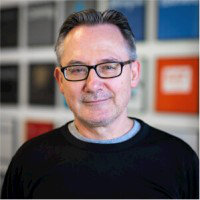 Bryn Ryans
Albany, California, United States
Summary
Bryn Ryans is a highly accomplished software engineer with years of experience working in various organizations. He completed his higher education at South Bank Polytechnic and has since worked for many reputed companies, including Google, Looker, Active Starcite, and Indus International, among others. Ryans has held influential positions such as Principal Software Engineer, Principal Technical Architect, Platform Architect, Lead Developer, Senior Software Engineer, Technical Architect, and Programmer Analyst.
Ryans's expertise includes software engineering, technical architecture, platform development, and programming. He has extensive knowledge and experience in these areas and has made significant contributions to various projects and products he worked on. During his career, Ryans has developed excellent problem-solving skills, communication skills, and leadership skills. His impeccable attention to detail and focus on delivering quality work have garnered him a reputation for being an exceptional software engineer.
Info
This public profile is provided courtesy of Clay. All information found here is in the public domain.