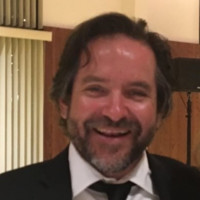 Bruno Maier
Cincinnati, Ohio, United States
Summary
Bruno Maier is a successful business professional with a solid educational background. He holds a Master of Business Administration in Marketing from the Charles H. Kellstadt Graduate School of Business at Depaul University. He also earned a Bachelor of Science in Business Administration, Management from John Carroll University.
Maier has held several leadership positions throughout his career. He was the former president at Rockymounts, Inc., a company that specializes in manufacturing bike racks for cars.
Maier has a wealth of experience in marketing and business administration. He is a strategic thinker with excellent communication skills. His educational background and professional experience make him a valuable asset to any company looking to grow their business.
Info
This public profile is provided courtesy of Clay. All information found here is in the public domain.