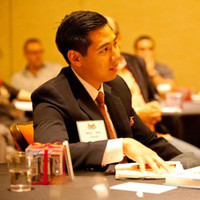 Bruce Wang
Winter Park, Florida, United States
Summary
Bruce Wang is an entrepreneur, husband, and father who has devoted his career to making the tool industry safer for craftsmen. As CEO of MICROJIG Inc., Wang has helped develop innovative safety tools for craftsmen using power woodworking machinery, including the renowned GRR-RIPPER system. With over 1 million products sold in more than 20 countries, MICROJIG has become a leading brand in the tool industry, answering the call for safer and more affordable products.
Wang has been recognized for his work, winning awards for his innovative clamp designs and being named one of Florida's Companies to Watch in 2018. He is dedicated to humanitarian causes, pledging to donate 1% of MICROJIG's revenue to non-profit organizations and helping found Bee Humble 501(c)3, which supports Rohingya refugees with essential post-partum care kits. Wang has also served as CEO of GroupTable, a collaboration software created to help student group projects improve communication and project planning.
Wang's entrepreneurial spirit and devotion to safety and community have made him a major player in the tool industry and a leader in humanitarian causes.
Info
This public profile is provided courtesy of Clay. All information found here is in the public domain.