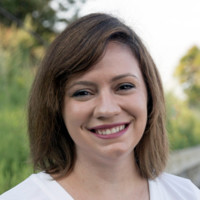 Brittney K.
Boston, Massachusetts, United States
Summary
Brittney K. is a marketing professional with extensive experience in B2B and B2C industries, including finance, e-commerce, tech, and trade publishing. Possessing over 15 years of experience, Brittney has a proven track record of developing successful marketing campaigns for various audiences. She is an effective collaborator who enjoys working with teams to make processes more efficient, allowing them to focus on the essential tasks at hand. Brittney is passionate about promoting company culture, such as diversity, employee transparency, feedback, and social responsibility. She studied Liberal Arts at Harvard University and The American Musical and Dramatic Academy. Brittney is currently a partner at Chameleon Collective, formerly holding roles such as Marketing Director at CommerceNext and Senior Manager, Search Marketing, Senior Manager, Social Strategy and SEO, Senior Manager, Web Marketing, and Manager, Web Marketing at Intralinks. Additionally, she held marketing roles at Macmillan and St. Martin's Press, also working as a consultant for Tor/Forge Books and Atrium Staffing.
Info
This public profile is provided courtesy of Clay. All information found here is in the public domain.