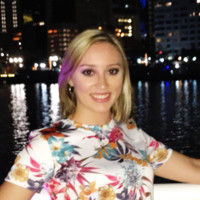 Brittany Galiardo
Chicago, Illinois, United States
Summary
Brittany Galiardo is an accomplished Operations professional with 4+ years of experience in the healthcare industry, specializing in mental health and autism services. She received a Bachelor's degree in Organizational Communication from Elmhurst College, where she also minored in Social Work. Brittany is a skilled communicator and natural leader, equipped with expertise in Microsoft Word, Microsoft Excel, and Central Reach.
Brittany has held several positions in her career, including Office Administrator, Scheduling Manager, and Administrative Specialist at BY YOUR SIDE - Autism Therapy Services. In addition, she has served as a Sales Associate at ANN INC (Ann Taylor - LOFT - Lou & Grey), a Client Services Coordinator at Total Spectrum, LLC, a Program Data Assistant at NAMI DuPage, a Mental Health First Aid Scheduling Coordinator at NAMI DuPage, and a Networking and Outreach Intern at NAMI DuPage.
Overall, Brittany's professional journey has given her tremendous insight into the healthcare industry, particularly regarding the complexities surrounding mental health and autism services. Her experience in leadership, communication, and data management promises to make her an invaluable addition to any organization.
Info
This public profile is provided courtesy of Clay. All information found here is in the public domain.