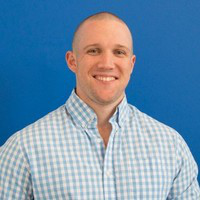 Brian Graefe
Cary, North Carolina, United States
Summary
Brian Graefe is an experienced sales and business development professional with a passion for helping companies go paperless. He earned his Bachelor of Science degree in Economics and Finance from Methodist College.
Brian's career has focused on sales, beginning as a Sales Associate at Argyle Social and advancing to Director of Sales at Device Magic, where he currently serves as Sr. Director of Mid-Market Sales & Sales Development. Before joining Device Magic, Brian also served as an Account Manager at Stock Building Supply and as an Assistant Golf Professional at Ballyhack Golf Club.
At Device Magic, Brian has worked with companies all over the world to provide mobile forms apps that are easy to use and customizable to their processes. He believes that getting forms and data directly from the field in real-time is the future of business.
Info
This public profile is provided courtesy of Clay. All information found here is in the public domain.