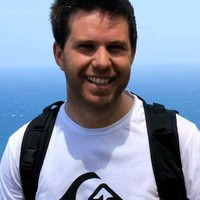 Brad Dent
Torquay, Victoria, Australia, Australia
Summary
Brad Dent is a seasoned occupational therapist with a diverse set of skills and experiences in various areas of healthcare. He obtained his Bachelor's degree in Health Science, Occupational Therapy from Charles Sturt University and has been working in the industry for years.
Brad's professional experience spans over several areas of healthcare, including complex home modifications and youth OT support services primarily focused on at-risk young men. He also specializes in new team management, business efficiency and evaluation, coaching, policy and procedure development, and sustainable outcome-oriented services.
As Managing Director at WHR Allied Health, Brad Dent utilizes his extensive knowledge of healthcare to implement sustainable outcome-oriented services that promote efficiency and effective use of resources. Prior to this, Brad Dent served as the Regional Development Manager at Counselling Appraisal Consultants, where he helped individuals receive the best possible treatment and support.
Info
This public profile is provided courtesy of Clay. All information found here is in the public domain.