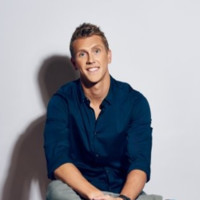 Bobby James
Franklin, Tennessee, United States
Summary
Bobby James is a highly educated and dedicated professional with a diverse background in sales, marketing, and management. With a Bachelor's degree in Business Administration and Management, General from Eastern Washington University, he has honed his skills in various fields throughout his career.
James has honed his skills in leadership positions, including Vice President at Premiere Marketing, Inc., where he managed marketing campaigns and optimized company strategy. He also had valuable experience working as a Foreman at Elite Landscape Co, where he directed and motivated teams of workers.
Additionally, James has a wealth of sales knowledge, having worked as a Sales Associate at Powder Pursuits Llc, where he honed his sales skills and knowledge of the outdoor recreation industry. He also gained valuable experience as a Management Trainee at Enterprise Rent A Car, a role that allowed him to learn the ins and outs of fleet management and customer service.
James has other notable experiences, as a technician at Quick and Clear Inc, a key member of staff at Copy Junction, and Picker/Loader at Frito Lay Inc. These experiences, which expose him to different industries, allowed him to develop a diverse set of skills that would make him a valuable addition to any team.
Info
This public profile is provided courtesy of Clay. All information found here is in the public domain.