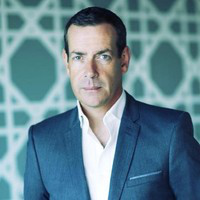 Bill Walshe
Los Angeles, California, United States, United States
Summary
Bill Walshe is a successful senior executive in the luxury hospitality and travel industry, known for his hands-on, energetic, and results-oriented leadership style. He specializes in business turnaround, repositioning, branding, and marketing, and has a passion for creating a robust business culture based on an evident and activated ideology. Bill holds an Executive MBA from Reims Business School and a degree in Hotel and Catering Management from Galway Hotel School.
Throughout his career, Bill has held various leadership positions, including CEO at Viceroy Hotel Group and The Doyle Collection, Chief Marketing Officer at Jumeirah Group, and Vice President of Sales & Communications at Kempinski Hotels & Resorts. He has also been a keynote speaker at Chartwell Speakers and a member of the Board of Advisors at Urban Golf Performance and Strategic Advisor at The Barber Truck Company.
Bill's expertise lies in luxury hospitality, branding, marketing, sales, distribution, culture creation, innovation & co-creation, project delivery, hotel group alliances, and interim leadership. He also has experience in public speaking and board membership.
Info
This public profile is provided courtesy of Clay. All information found here is in the public domain.