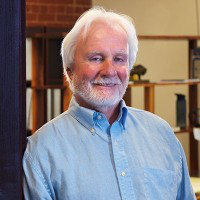 Bill Pollard
Chattanooga, Tennessee, United States
Summary
Bill Pollard is a prominent figure in the business world, with a long career spanning several decades. Throughout his professional journey, he has held various important positions and played a pivotal role in driving the growth and success of several organizations. Pollard is recognized for his exceptional leadership qualities, strategic thinking, and business acumen, which have earned him immense respect and admiration in the industry.
He began his career at The Procter & Gamble Company in 1962, serving in various roles in sales and marketing. After spending several years at P & G, Pollard joined The ServiceMaster Company, a management consulting firm, where he served as CEO from 1983 to 2001. During his tenure, he transformed the organization into a multi-billion dollar enterprise with an international presence.
Bill Pollard is also known for his contributions to the nonprofit sector. He has served on the boards of several charitable organizations, including the YMCA of Metropolitan Chicago, the Billy Graham Evangelistic Association, and the Center for National Policy. He is also an ordained minister in the Evangelical Free Church of America and has written several books and articles on business and faith.
Overall, Bill Pollard's remarkable career and contributions to the business and nonprofit sectors make him a highly respected and influential figure in the industry.
Info
This public profile is provided courtesy of Clay. All information found here is in the public domain.