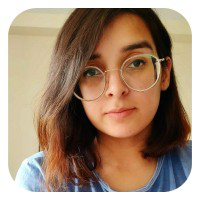 Bharti Ruhil
New Delhi, Delhi, India
Summary
Bharti Ruhil is a highly accomplished marketing professional with experience in sales development, market research, and volunteer work. She studied at Miranda House College, University of Delhi, and honed her skills by working for various organizations.
Most recently, she is the Marketing Specialist at Infeedo, a technology company that creates employee engagement tools for businesses. Bharti previously worked in sales development for the same company and as a research associate for Phronesis partners. Besides, she has volunteered for 'Make A Difference' as an Ed Support volunteer.
With her marketing and sales expertise, Bharti has been a valuable asset to the companies she has worked for, which is evident from the growth and success they have experienced. Her passion for volunteering and helping others makes her stand out as a well-rounded individual with a heart for philanthropy.
Info
This public profile is provided courtesy of Clay. All information found here is in the public domain.