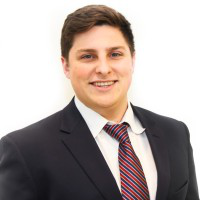 Benjamin Gardner
Washington, District Of Columbia, United States
Summary
Benjamin Gardner is a multi-talented entrepreneur, marketer, and business development representative. He attended The Catholic University of America, where he became proficient in marketing and entrepreneurship. While there, he landed marketing internships at SC&H Group and CoreLife - Weight Loss Healthcare before founding a marketing consultancy, Better Times Group Holdings LLC. His e-commerce expertise led him to launch an online store, The Good Sh*t Store. He eventually became a podcaster with his podcast called TOTs.
Benjamin Gardner's scouting experience taught him organization, leadership, and planning skills, which he used in his roles as salesperson at Vector Marketing, marketing coordinator and animal handler at EcoAdventures, LLC, and founder of Market with Ben.
Benjamin now works as a Business Development Representative at Precisely, where he helps businesses trust their data. Throughout his various careers, Benjamin has made a lasting impression with his skills and energy.
Info
This public profile is provided courtesy of Clay. All information found here is in the public domain.