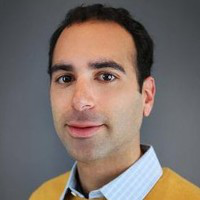 San Francisco, California, United States
Is this your profile? Claim it now
This public profile is provided courtesy of Clay. All information found here is in the public domain.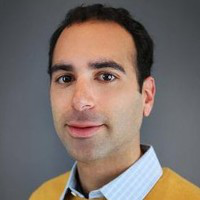 San Francisco, California, United States
Summary
Barry Cynamon is a versatile business consultant, market researcher, and economist with a passion for data analysis and problem-solving. He obtained a Master of Business Administration (MBA) in Finance and Behavioral Science from the prestigious University of Chicago Booth School of Business and a Bachelor's Degree in Economics and Applied Mathematics from Washington University in St. Louis. Barry has worked as a Research Fellow at the Federal Reserve Bank of St. Louis, Principal at Cynamon Consulting, and Senior Project Director at Socratic Technologies, among other positions.
Barry's vast experience enables him to juggle multiple projects and find structure in ambiguous situations. He excels in helping companies unlock the value of their own data and secondary research to increase margins by reducing inventory costs and optimizing pricing. His expertise includes Inventory Management, Price Optimization, and Margin Enhancement, and his favorite tool is Excel.
In addition to his consulting work, Barry is also an accomplished market researcher. He manages projects that turn business questions into survey questionnaires and survey data into actionable insights. His experience in this area includes Customer Insights & Segmentation, Pricing, and Product & Category Management. His preferred tool for market research is SPSS.
As an economist, Barry studies how economic conditions impact household decisions and the way that household balance sheets impact economic growth. His experience includes using micro and aggregate data to gain insights into these topics. His tool of choice for economic research is Stata.
Barry Cynamon is currently the Executive Vice President of Better Future Forward, a non-profit organization that helps low- and middle-income students afford and complete a college education. He is also a former Co-Founder and CFO of GLC Investments, Manager of Business Development at TheGreenOffice.com, and Teaching Assistant at the University of Chicago Graduate School of Business.
This public profile is provided courtesy of Clay. All information found here is in the public domain.