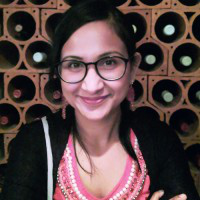 Barghavi Govindarajan
Greater Boston, United States
Summary
Barghavi Govindarajan is a seasoned product leader and change agent in the software/SaaS, technology, consumer, education/edtech, energy, mobile and media verticals. A Master's degree holder from Harvard University and a Bachelor's in Engineering (Honors) from the Birla Institute of Technology and Science, Barghavi has an extensive background in managing large teams of geographically-distributed engineers, designers, marketing and sales executives. She has a proven track record of delivering modern software products, including planning roadmaps, negotiating and managing outsourced engineering teams. With a core belief system that outstanding design improves people's lives and transforms company culture positively, Barghavi is driven to design seamless, human-centered experiences across complex ecosystems. Her current focus is on optimizing science for social impact via digiD8, a relationship platform designed to solve critical world issues.
Barghavi's past career highlights include serving as the UX kernel of a bleeding-edge software unicorn, learning Corporate Strategy at Harvard Business School, designing an innovative venture concept for preserving the legacy of over 1 billion people, and developing the US EdTech investment strategy for one of the largest Asian Entertainment tech companies.
Highlights
May 5 · Via PRNewswire
Info
This public profile is provided courtesy of Clay. All information found here is in the public domain.