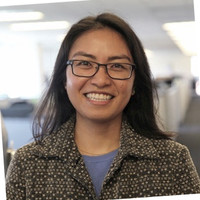 Astrid Atienza
Washington, District of Columbia, United States, United States
Summary
Astrid Atienza is an accomplished education professional with a passion for data-driven decision-making. She holds a Master of Education in Measurement & Evaluation from Teachers College of Columbia University, as well as a Bachelor of Science in Human Development from Cornell University. Astrid has gained valuable experience throughout her career, serving as Director, Data Strategy and Reporting, and Manager, Strategic Data Initiatives at the District of Columbia Public Schools (DCPS). Her prior roles include coordinating performance management at DCPS, working as a senior research & metrics analyst at Turnaround for Children, and serving as a quantitative technical assistant at the National Center for Restructuring Education, Schools & Teaching (NCREST). Astrid has also been a graduate teaching assistant in probability & statistical inference at Teachers College, Columbia University, and a research assistant at the National Center for Children & Families (NCCF), and a senior research assistant at Child Trends.
Throughout her career, Astrid has worked to leverage data to enhance academic performance and improve outcomes for students. She has a deep understanding of performance management, strategic data initiatives, and research methodologies, which she uses to guide her work. Astrid's expertise in this field makes her well-suited to serve as Director, Data Strategy at DCPS, where she continues to shape the future of education.
Info
This public profile is provided courtesy of Clay. All information found here is in the public domain.