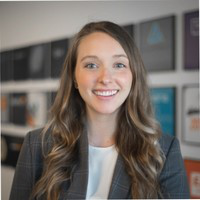 Ashley Berry
San Francisco, California, United States
Summary
Ashley Berry is an accomplished Customer Success and Renewals Manager with experience in various companies in the tech industry. She studied Human Resource Management and International Business at Gonzaga University and holds a Bachelor of Business Administration (B.B.A.). Ashley's career started as an Information Assistant and Telesales representative at Gonzaga University. She then worked as an Associate IT Analyst at Wells Fargo Insurance Services. After that, Ashley joined the tech industry at Birst, where she worked as a Business Development Representative. She worked as a Deployment Engineer and then as a Customer Success Manager at Engine Yard before joining Looker, where she progressed to being a Customer Success and Renewals Manager. After Looker, Ashley joined Google as a Customer Success and Renewals Manager.
Ashley Berry's expertise lies in Customer Success, Renewals Management, and Business Development. Her interests include the tech industry, Human Resource Management, and International Business.
Info
This public profile is provided courtesy of Clay. All information found here is in the public domain.