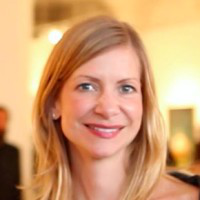 Apple Via
Apple Via & Co. - Founder / Marketing Consultant
Los Angeles, California, United States
Is this your profile? Claim it now
This public profile is provided courtesy of Clay. All information found here is in the public domain.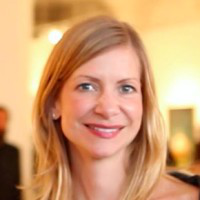 Apple Via
Apple Via & Co. - Founder / Marketing Consultant
Los Angeles, California, United States
Summary
Apple Via is an accomplished marketing consultant who has made a name for herself by partnering with global brands and philanthropic organizations to increase cultural visibility. Her experience with brand development and strategy, live events, partnerships, and a high-profile network has made her an invaluable asset to companies like Nike, Adidas, Microsoft, Target, Levi's, The Gap, Fox Network, and Vogue. For over a decade, she has been working on campaigns that create a union between high-profile artists, musicians, and activists to promote noteworthy causes.
Via's work on many high-profile campaigns has earned her a reputation as a trailblazer and an authority in her niche. Her productions include the Rise Up Summit for Univision, Manifest Equality, America Now and Here, and REFORM SCHOOL. The Rise Up Summit brought together over 200 global activist leaders, U.S. political leaders, entrepreneurs, nonprofit leaders, artists, scientists, and other changemakers to discuss critical issues and share their experiences. Manifest Equality featured over 200 high-profile artists, who participated in a three-day art and music event, generating media support for Marriage Equality. America Now and Here brought together over 200 of the most iconic American artists of the day, including Jasper Johns, Robert Rauschenberg, Ed Ruscha, Jeff Koons, Chuck Close, Laurie Anderson, Barbara Kruger, Lou Reed, Philip Glass, Steve Martin, Paul Simon, along with nationally acclaimed Poets and Playwrights. The event inspired and encouraged thoughtful dialogue on "who we are as Americans post-9/11." REFORM SCHOOL was Microsoft's education campaign, which Via created to inspire people through visual arts and engagement in the national conversation on education reform, creating cultural resonance within the creative community.
Apple Via is the Founder/President of Apple Via & Co. Prior to which, she was the Co-Founder/President at Audrey & Apple Inc and Head of Promotions at Modo.
This public profile is provided courtesy of Clay. All information found here is in the public domain.