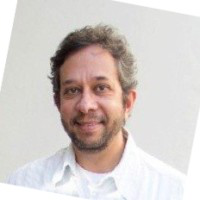 Antonio Caldas Neto
StartUp and Value Investor, Innovator, Convex Trader, Certified Professional Coach, Farmer, "Better be convex than right"
Sao Paulo, Brazil
Is this your profile? Claim it now
This public profile is provided courtesy of Clay. All information found here is in the public domain.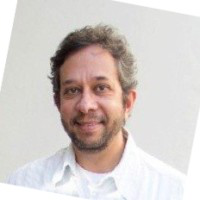 Antonio Caldas Neto
StartUp and Value Investor, Innovator, Convex Trader, Certified Professional Coach, Farmer, "Better be convex than right"
Sao Paulo, Brazil
Summary
Antonio Neto is a seasoned entrepreneur with 35 years of experience in business reorganization, strategy, new business startups, angel investing, and private value investing. His focus is mainly in Brazil and the US, and he is currently concentrating on tech-based sustainable business models. Neto's extensive portfolio includes renowned brands such as Gympass, DogHero, Sedona Healthy Vending, P3 Lake Louisa LLC, EasyDeco, InovaMind, EasyCarros, Repassa, MGrana, TerraMagna, Olivia, and Rent-The-Backyard. Apart from being an entrepreneur, he is also an organic farmer, life coach, stoic thinker, and Convex Trader.
Neto's educational background is equally impressive. He has studied Executive Education, E-Commerce, Value Investing, and Digital Marketing at Columbia University - Columbia Business School. He holds a B.Sc. in Mechanical Engineering from Instituto Tecnológico de Aeronáutica - ITA, and has earned an Executive Master of Business Administration degree from Stetson University. Neto has also delved into other disciplines such as a Certified Coach/Coach Training Alliance - CCCTA, Entrepreneurial and Life Coaching at Coach Training Alliance, and PNL em Consultoria at Sociedade Brasileira de Programação Neurolinguística - SBPNL.
Neto is actively associated with several organizations. He is an entrepreneur at Viridi Capital and former Certified Professional Coach at Viridi Coaching, Private Investor at P3 Lake Louisa, Investor at GymPass Corporate, Owner at Fazenda Fiore, Co-Founder and CEO at Carsale S.A., Co-Founder and Partner at Straight Manufacture - Consultoria Logística e Industrial, and Management Consultant at Andersen Consulting.
This public profile is provided courtesy of Clay. All information found here is in the public domain.