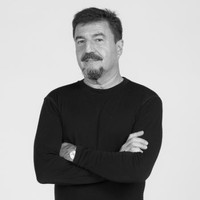 Anthony Saliba
Greater Chicago Area, United States
Summary
Anthony Saliba is an internationally renowned business leader, multi-faceted serial entrepreneur, option trading pioneer, and shareholder, operator, and investor in nearly 100 companies. He has a vast background that includes options trading, finance, and technology entrepreneurship. He was a master trader at CBOE where he also served on the Board of Directors and was the only options trader to be featured in the seminal work "Market Wizards" showcasing the world's best pro traders.
Saliba founded the International Trading Institute, built and delivered the first options simulator, and pioneered training pro traders and market makers worldwide for 25 years. He also founded and was the sole CEO of LiquidPoint, a trading platform, broker, and solution provider, which was sold to Convergex for a mid nine-figure sum. He was a founding member of key companies in the trading industry such as Efficient Capital Management – the premier managed futures firm – as well as key non-trading-specific technology firms such as Fortify Technologies.
His professional experience is diverse, having served as a CEO, author, founder, shareholder, operator, investor, board member, and adviser at various companies and organizations. He is also an accomplished author, having written the book "Managing Expectations." Additionally, he was a member of the Board of Directors at Chicago Stock Exchange, a Sentinel Member at Heritage Action for America, a Director at Western Golf Association/Evans Scholars Foundation, an Advisor at Gary Sinise Foundation, and a Director, Chairman of the Advisory Committee at Reagan Legacy Foundation.
Saliba graduated from the Kelley School of Business at Indiana University with a Bachelor of Science in Accounting and also studied a Certificate of Graduation in General at Ravinia School. He was also a student at the Highland Park High School and holds a BS in Accounting from Indiana University Bloomington.
Highlights
Apr 3 · Via Daily Signal
Info
This public profile is provided courtesy of Clay. All information found here is in the public domain.